KYIV (QHA) -
Over the four years of annexation Russia has turned the Crimea into a "non-sinking aircraft carrier", a gigantic military base, according to the statement made at a closed presentation of the Ministry of Foreign Affairs of Ukraine at the United Nations.
Proceeding from the final infographics prepared by Ukrinform, the number of "green men" on the peninsula during the years of annexation has increased to almost 32 thousand, number of military aircrafts - up to 122, warships - up to 71, anti-aircraft missile complexes - up to 16, submarines - up to seven.
According to the department, nuclear weapons may have been deployed in the Crimea, and not only on the object Feodosia-13, which was reactivated in 2016, but also on warships.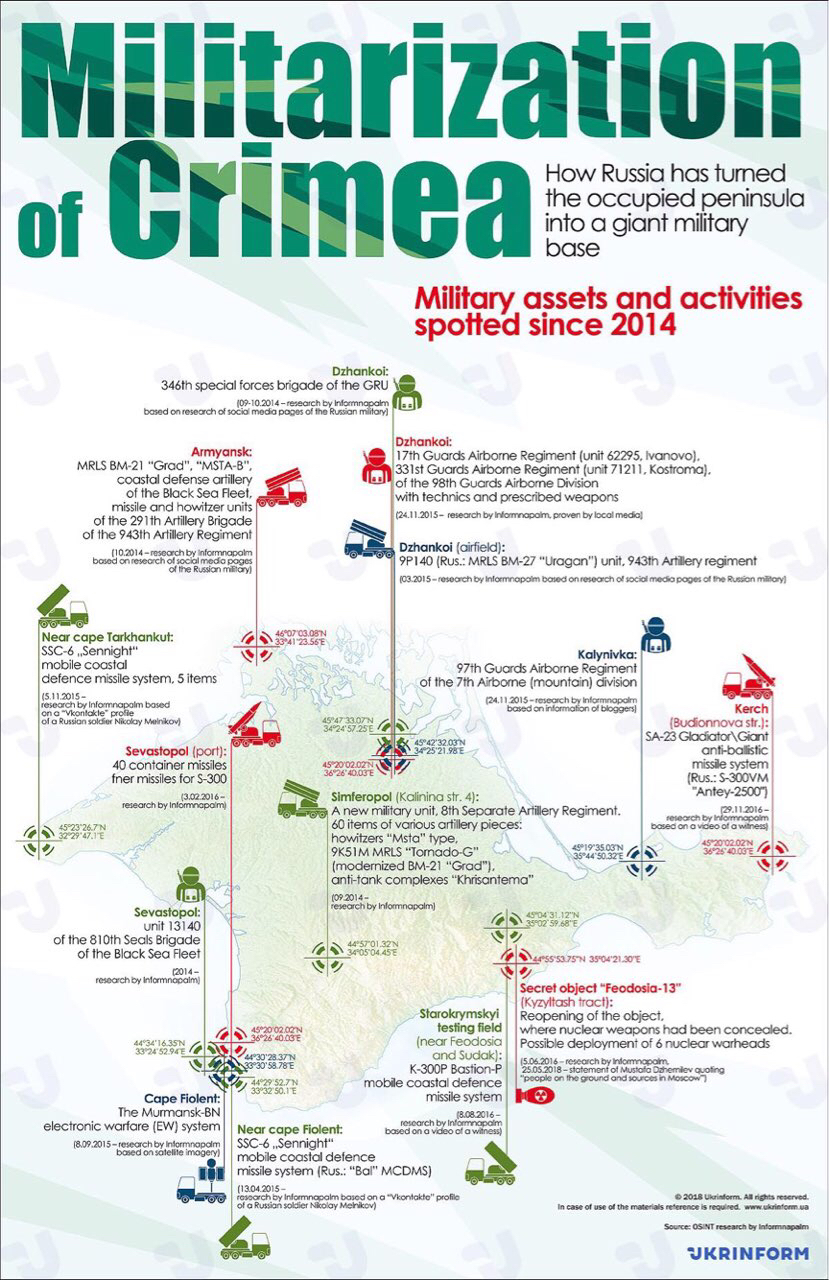 Russia has also deployed military equipment in Sevastopol. Containers with 40 missiles for the anti-aircraft missile complex (SRS) S-300 are located in the city. There is also a military unit of the 810th Brigade of the Marine Corps of the Black Sea Fleet.
Before the annexation, there were no tanks in the Crimea, at the moment there are 40 of them on the peninsula, the number of armored vehicles has increased from 92 to 583, and the number of artillery units – from 24 to 162.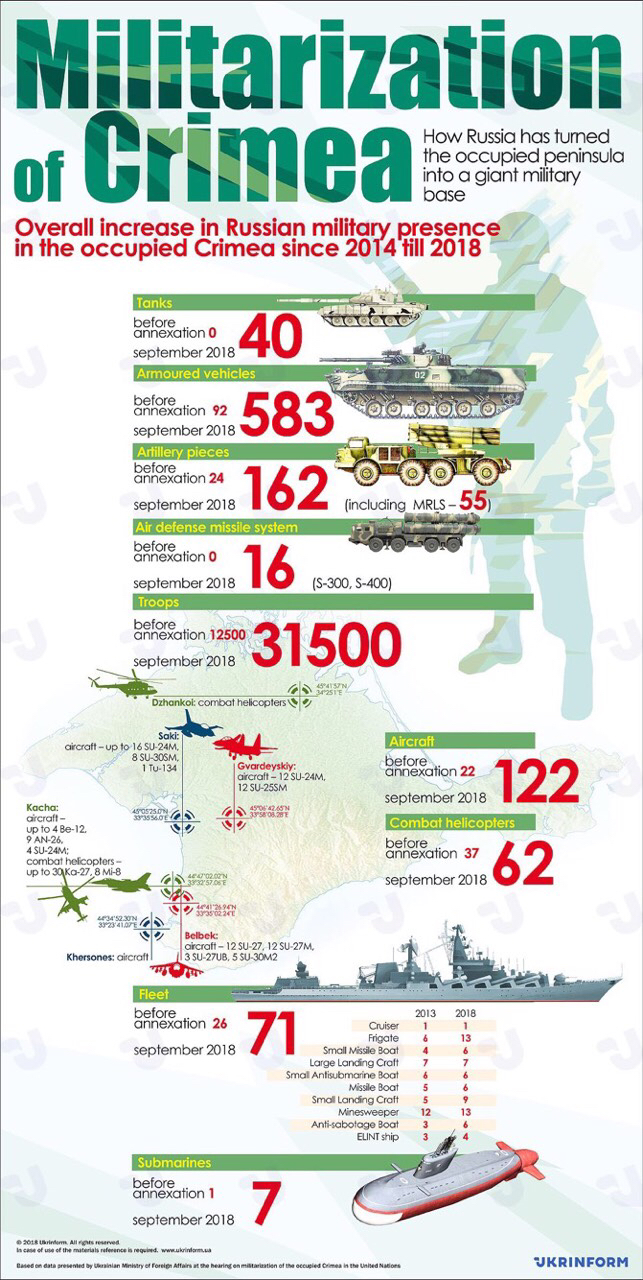 Permanent Representative of Ukraine to the UN Volodymyr Yelchenko said that Russia continues to prepare military infrastructure in the annexed Crimea for the deployment of nuclear weapons. According to him, Russia doubled its military forces on the peninsula.
Earlier, the leader of the Crimean Tatar people, Presidential Commissioner of Ukraine for Affairs of the Crimean Tatar people Mustafa Dzhemilev, suggested that the PACE should create a commission to investigate the possible deployment of nuclear weapons by Russia in the Crimea. He called for additional anti-Russian sanctions, since deployment of nuclear weapons poses a threat not only to Europe but also to the whole world.
Source: Ukrinform
QHA